★ Horikiri Chuo Shotengai Shinsei Combination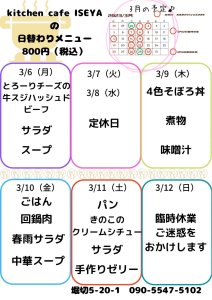 March 6, 2023
【News from Kitchen cafe ISEYA】
The warmth during the daytime is a sign of spring. The early arrival of spring has refreshed our hearts.
We are pleased to announce our daily menu from March 6 to March 11.
Kitchen cafe ISEYA is looking forward to serving you with our healthy menu.
|Phone number:090-5547-5102
|Address:5-20-1 Horikiri, Katsushika-ku
|Business Hours:11:30~21:00
|Regular holidays:Tuesday and Wednesday
|Katsushika Ward common gift certificate:〇
---
★

Horikiri Ichibangai Shop Association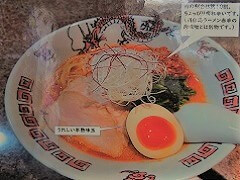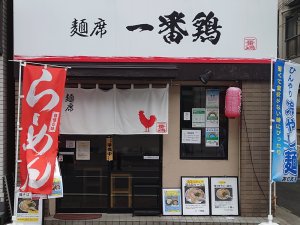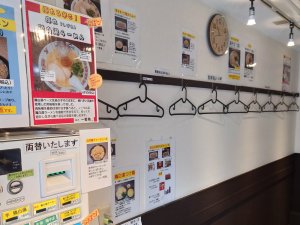 July 01, 2022
Menseki Ichibandori Horikiri-Shobuen's thick chicken shiratsuyu ramen
Summer is here! How about recharging your energy with our summer limited menu, cold and spicy "Chilled Chicken Tantan Noodles"?
The meat miso is slightly numb and spicy, and comes with a half-boiled egg!
Chilled Chicken Tantan Noodles 920 yen(tax included)
Our signature dish is Chicken Shiratsuyu Ramen, which is available at our restaurant located a 2-minute walk from Horikiri-Shobuen Station.
It is rich, yet light, and full of chicken collagen, making it popular among female customers.
|Address: Pastel Horikiri 1st floor 4-8-11 Horikiri, Katsushika-ku
|Business Hours:11:30~14:30 17:00~22:30
|Regular holidays:Sundays & Holidays
|Menu:Chicken Shiratsuyu Ramen, Chicken Chinese Soba Noodles, Chicken Soba Noodles
---
★

Horikiri Clover Shopping Association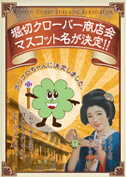 June 6, 2022
Your name has been decided!
"HORIKURO-CHAN" Please do not hesitate to contact us.
The name of the mascot of the Horikiri Clover Shopping Association was chosen from among the names submitted by children who participated in the Horikiri Clover Festival event held on March 20! The name is "Horikuro-chan. We are sure you will see her around many places from now on, so please take good care of her.
---
★

Horikiri Luckydori Shopping Street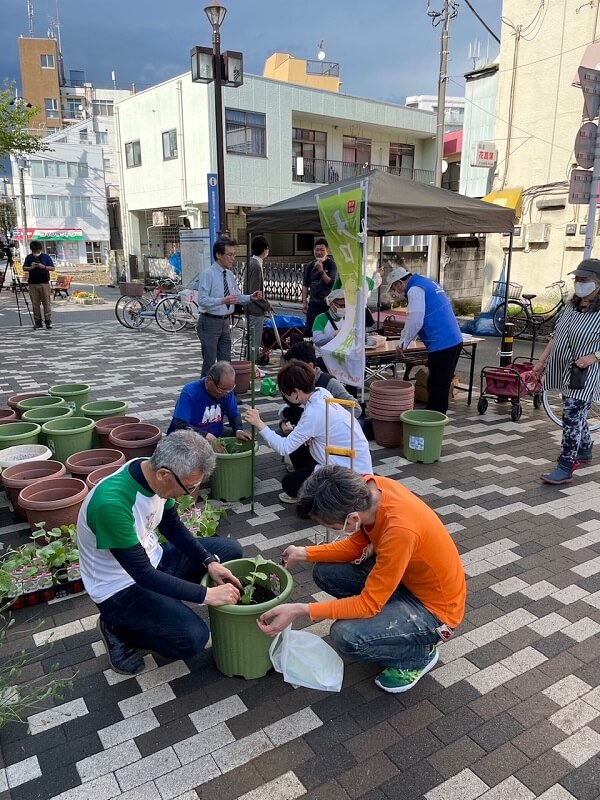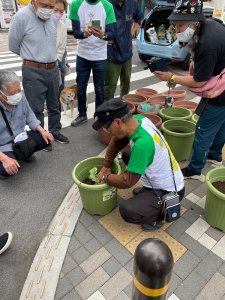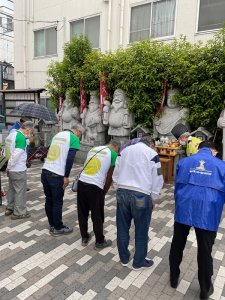 April 19, 2023
【Melon Growers' Seedling Distribution on Sunday, April 16】
For the first time, the event was held in front of the Seven Lucky Gods, and the priest of Tenzo-jinja Shrine prayed for the growth of the melons.
It rained during the event, but we managed to distribute the seedlings.
This year, we had many new recruits, and the veteran members of the team were very enthusiastic in their training and guidance.
Growing melons is not easy, but we wish you all the best!

---
★

Horikiri-Shobuendori Business Association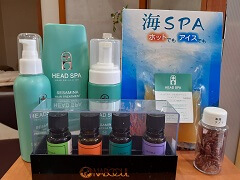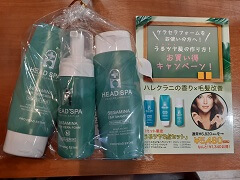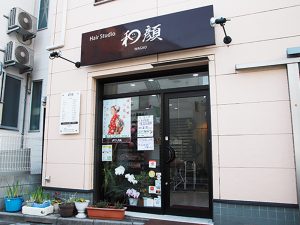 July 5, 2022
Hair Studio Wagao
Thank you for taking a look at the Wagao page.
Today, we would like to introduce two menu items.
<Introduction of the treatment in the salon>
Are you getting tired of the heat wave that is continuing today?
Keracera Foam from the Hut Spa series used at the Halekulani Hotel in Okinawa is now available at Hair Studio Wafama!
How about the Sea Blessing Spa for you, which can be done in as little as 10 minutes?
What is Sea Blessing Spa?
IngredientsFunori (seaweed) gel shampooSuper natural massage shampoo with 8% surfactant so you can do het spa and shampoo at the same time! It is an excellent product!
Peppermint and camphor add to the massage shampoo to promote circulation. It is a massage shampoo with peppermint and camphor to promote circulation, and also adds your favorite aroma to take you from the ordinary to the extraordinary. (You can choose your favorite aroma from eucalyptus, oriental mint, Valencia orange, lavender, etc.)
Please come and refresh your daily fatigue by letting the dirt on your scalp and the waste in your body flow away.
Sea Blessing Spa ¥1,700 tax included Blow-drying and styling fee not included
<Introduction of hair care at home>
Keracera Foam from the Hut Spa series used at the Halekulani Hotel in Okinawa is now available at Hair Studio Wafama!
It improves hair damaged by daily UV rays, styling, and other factors.
If you have damaged, spreading, frizzy, unruly, sticky, etc. hair, please try this product.
Shampoo ⇒ Rinse ⇒ Apply 3 pushes of Keracera Foam to hair ⇒ Apply treatment ⇒ Leave for 3 minutes ⇒ Rinse
All you need to do is to add KeraCera Foam to your usual routine!
Kerathera Foam ¥2,420
Now you can get a shampoo, keracera foam, and treatment for ¥6,820 as a 3-piece set of moisture and gloss! ¥5,480 Limited to 30 sets. Ends as soon as they are gone.
We make you smile. At WAKOEN, our motto is to make you smile and feel at ease, and we will provide techniques and sincerity that will satisfy you in the spirit of a once-in-a-lifetime encounter.
|Phone number:03-5654-9082
|Address: 2-11-14 Horikiri, Katsushika-ku
|Business Hours:9:30~18:00
|Regular holidays:Tuesdays and twice a month
---