★ Horikiri Chuo Shotengai Shinsei Combination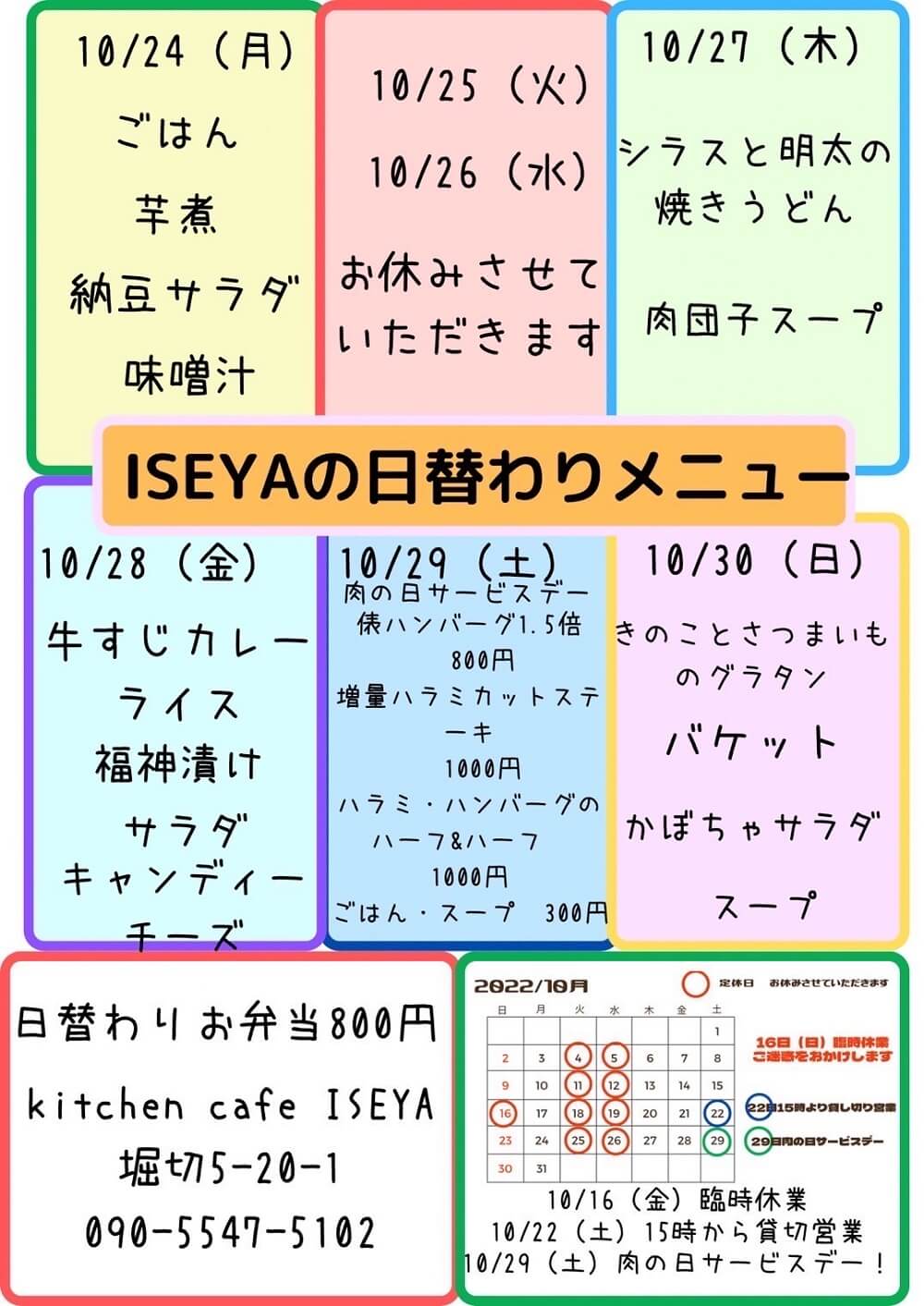 October 25, 2022
【News from Kitchen cafe ISEYA】
Autumn is deepening and the weather is getting colder. We hope you are feeling better.
We are pleased to announce our daily menu from October 24th to October 30th.
Kitchen cafe ISEYA is looking forward to serving you with our healthy menu.
|Phone number:090-5547-5102
|Address:5-20-1 Horikiri, Katsushika-ku
|Business Hours:11:30~21:00
|Regular holidays:Tuesday and Wednesday
|Katsushika Ward common gift certificate:〇
---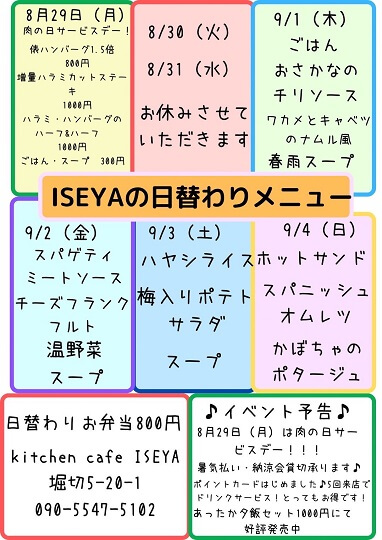 September 1, 2022
【News from Kitchen cafe ISEYA】
It is still very hot in September, but I hope everyone is doing well.
We are pleased to announce our daily menu from August 29th to September 4th.
We at Kitchen cafe ISEYA are looking forward to serving you with our healthy menu.
The fall season of appetite is just around the corner. Let's enjoy the delicious fall season to the fullest.
|Phone number:090-5547-5102
|Address:5-20-1 Horikiri, Katsushika-ku
|Business Hours:11:30~21:00
|Regular holidays:Tuesday and Wednesday
|Katsushika Ward common gift certificate:〇
---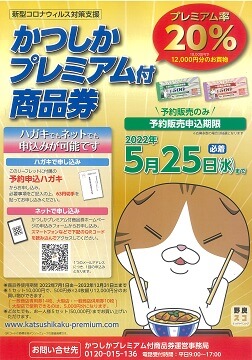 May 14, 2022
【Announcement from the Horikiri Merchants Association】
The application for the Katsushika Premium Gift Certificate has started.
You can apply by postcard, but if you apply online using the QR code, you do not need to pay for stamps.
If you don't apply and win, you can't buy the coupons, so don't forget to apply by the deadline if you want to buy.

For application and more information, please click here.
https://www.katsushikaku-premium.com/
---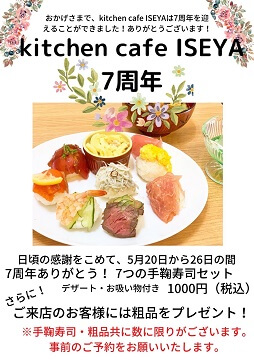 May 14, 2022
【Kitchen cafe ISEYA announces 7th anniversary event】
Thanks to your support, we are celebrating our 7th anniversary.
To express our gratitude, we will hold a 7th anniversary event from May 20 (Fri.) to May 26 (Thu.).
Thank you for the 7th anniversary! 7 Temari Sushi Set
We will be waiting for you with "7 Temari Sushi Set" including dessert and soup for 1,000 yen (tax included).
In addition, we will give away a free gift to customers who visit the restaurant.
Please make reservations in advance as there is a limited number available.
|Phone number:090-5547-5102
|Address:5-20-1 Horikiri, Katsushika-ku
|Business Hours:11:30~21:00
|Regular holidays:Tuesday and Wednesday
|Katsushika Ward common gift certificate:〇